Email: tractor@linearrow.com

My First - a 1950 Front Mount

This is an early-1950 model that has FAR more in common with the 1949 model than later 1950 models.
So while the tractor IS a 1950 model as serial number 247088 indicates, it's functionally a 1949 Model.
It had been sitting in a barn for at least 20 years and problably a lot longer. The engine was seized but the person who parked it had the forethought to drain the fuel completely and remove the battery.
I was able to free the engine up and not only did it free up but it has good compression, doesn't knock or smoke.

Number 2 - A 1952 Side Mount

The later 1950-52 models have: a newly cast engine block with a side mounted distributor along with several other improvements. This one was not firing when I got it. The wiring harness was trashed and I didn't bother troubleshooting the problem. Installed new 12v coil, points, condenser and wiring harness then flushed the tank/carb with fresh gas...it fired right up.

Number 3 - Another 1952 Side Mount

Found this one in Wigham Georgia. It's nearly complete - including an original riveted front bumper but has a 12v alternator conversion kit installed. Turned over but didn't fire. Points, condensor and rotor got it running but it kept stalling after a few seconds. Once I removed the extra fuel-filter that some well meaning previous owner installed it runs perfectly.
There were changes made to the tractor throughout production but the the distributor system used seperates the two major versions of Ford 8N tractors. The Side Mount Block has slightly higher compression and produces a few extra HP.

Front Mount

Side Mount
Specifications for Ford 8N tractors

30 H.P., "Flat-Head" 4 cylinder engine
4-speed transmission
2400 lbs Dry
540 RPM PTO System
Ferguson System 3 Point Hitch
Position Control and Automatic draft control
Produced from 1947-1952 at Dearborn, Michigan
Functional Representation of the N hydraulic system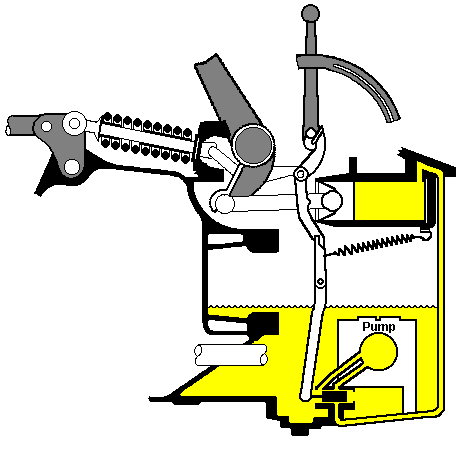 Here are some interesting 8N'S